Archive for September, 2014
Since they mentioned at Little Prince's Parent-Teacher's Night that we could come in and read to the kiddos right before their lunch time, I wanted to do it. So as soon as they put up the sign-up sheet, I signed up for the very first slot.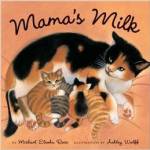 So today I showed up at LP's daycare around 11am. The kids were just coming in from outside and were all going to the potty and washing their hands. LP was super excited to see me. He took my hand and led me over to the rug where the teachers/adults sit and then went to sit at his place on the rug. I was really impressed with this because I thought he'd want to sit by me. Soon I was surrounded by almost 20 three-year-olds with their full attention focused on me. We read three books. LP had asked for Mama's Milk and Cinderella. I figured if I had to read Cinderella, then I was going to read The Paper Bag Princess too.
The kids seemed to like Mama's Milk. I made sure to name all of the animals and their babies and we all counted how many babies each one had. I did skip the facts page at the end since the pictures on that page are very small. But I did ask LP what color kangaroo milk is (it's pink!).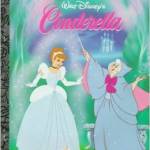 I think the kids were pretty familiar with the story of Cinderella. They seemed to like it. At least they were quiet while I read it, mostly.
I really enjoyed reading The Paper Bag Princess. Then again, I always enjoy reading that book. There's a girl in LP's class named Elizabeth. The very first line is "Elizabeth was a beautiful princess." When I said that, I then asked if anyone was named Elizabeth. She got so cute and shy when I called her out. I hope I didn't embarrass her. I got the kids involved in the story by having them help knock on the door and by breathing fire. It was super cute. And when I yelled "Hey Dragon," they all yelled it right after me. I think that LP's teacher really like the book. She said that she wouldn't get married to Ronald either.
After that I had about 5 minutes to kill until lunch time. The teachers asked me if I wanted to tell a story. So, with LP on my lap, I told the story of when he was only about 6 months old and picked out his Cthlooloo doll from the Dragon's Lair.
Unfortunately, when it was time for me to go, LP didn't want me to leave and had a total break down. Everyone else was waiting for him so they could start lunch. I'm sure as soon as I left, he was fine and probably at everything no problem.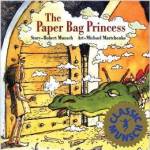 Things I learned for next time:
When they say they want you to read from 11-11:30, they mean it so bring a few extra books.
Having almost twenty pairs of three-year-old eyes on you is very nerve-wracking.
Making sure that you're holding their attention, that everyone can see the book, and that you are reading the book well is even more nerve-wracking.
Using the "I like the way so-in-so is sitting" works amazingly well for getting them all to sit down.
Prep kiddo more beforehand for the leaving after reading part.
Have one of the teachers take a picture.
I can't wait to do it again, but I'm going to be good and let other parents have a chance before I volunteer again.
Last night KR came over to watch Little Prince and Darius and I went to LP's daycare's Open House/Parent-Teacher night. They didn't communicate about it well, so there weren't a lot of parents there. The only other parent set who came (as opposed to just a mother or a father) brought their kiddo, even though they weren't supposed to. Anyway, we went over his school/classroom rules (which most of us already knew or partially knew) and then the lead teacher of his room took us around the room and showed us some of the material and work the kids do. I could tell the teacher was very nervous talking to us as she kept jumping around during the first part of the presentation. The second part definitely went on too long. While it was really nice to see the different kinds of work the kids do and how they use the materials, she had an urge to show us everything. I've noticed this trend with my own mother, who is also a Montessori teacher. Once they start showing you the work, they have an urge to do the entire lesson. Which is great, because it means that they really know how the material/lesson works, but can become tedious for adults who get the concepts and want to move on. I could tell that Darius was getting annoyed, but when I mentioned to him how hard it is for a Montessori teacher to only give part of a lesson, he totally got it. Anyway, I could tell that his teachers really know what they are doing when it comes to the Montessori work and that they really love working with the kids.
At the end of the presentation, they mentioned that parents can come in on Fridays and read to the kids. OMG, I'm so excited about this. Of course, I had to stop myself from thinking about how many subversive books I can read before I get asked not to read anymore :). But I really do love reading out loud and when I can fit it in around my work schedule, I'm totally going to try to come in and read.
I've been thinking about Little Prince's daycare a lot, especially since he's been there over three years by now. There are some things I really love about it. There are some things I don't like (the uniforms, the no home-cooked goodies). Overall I would say that I like his school enough not to be looking for other places to put him but I don't love it. He's happy there, he seems to be thriving, and has some very good friends in his class. And that's what's really important.