Yesterday, after over a month of sleeping in his own room, we moved Little Prince's own bed, the one that had been next to our bed since he was three months old into his room.
Darius and my room went from looking like this: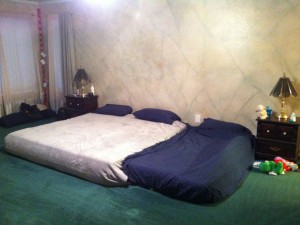 To looking like this: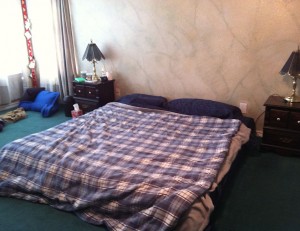 Not only did Little Prince get his own bed in his own room, he also has his special Superman set, a present from KR, on his bed: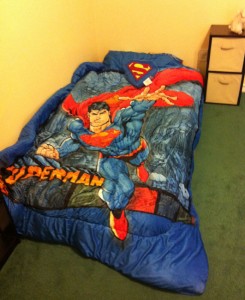 He was super excited about it.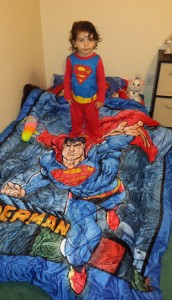 He slept for some of the night, but did come into our room earlier than he normally does these days. But that could be a symptom of just coming back from vacation.