For everyone following this blog, I finally did something with the main page of our website. It's now a blog for our whole family (why yes, another blog…). This way I don't have to figure out the best blog to put family oriented posts on. I'll probably still write on this one and the Young Sir blog if I have something specific to share about an individual child, but this is easier overall. I also have it feeding in my nerdfamily tumblr posts, and I post there a lot more often that I write blog posts.
Two weekends ago we had a busy weekend. On Saturday I took Little Prince to his school carnival:
The next day we had a friend's third birthday party. After the pinata was taken down, the kids had fun getting pulled off of the ground.
Here is the one of the very last pictures I took of LP as an only child. Taken on 10/4. He said he wanted his hair in horns.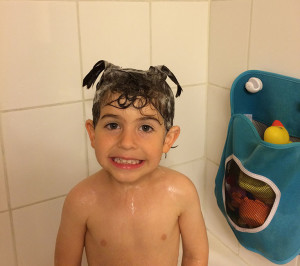 My water broke on 10/9. I had LP's little brother, Young Sir, on 10/10.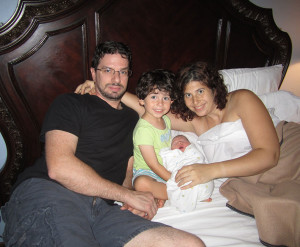 We are now a family of four. The full birth story can be found on my blog for YS.
Last night was probably one of the worst nights we've ever had.
Darius was out for the night so it was a special Little Prince and mommy night. It started off just fine. No problems with pick-up from daycare, the ride home, making dinner or anything. Since he was being so cooperative, I even let LP watch an episode of Octonauts (his new favorite show) while we had our quesadillas. Then he had a juice pop for dessert and we FaceTimed with Bubbe until part way through his bath.
After that is when things turned ugly. While it was time to wash his hair and wash up, he decided that he had to throw every toy into the tub. I basically had to corner him to wash his hair and wash his body. He kept throwing toys up into the air and into the tub. It was hard to even get him to put them all back. I ended up pulling him out of the tub (after he was rinsed) without him putting them all back and not letting him back in it.
Then it was a fight about clipping his nails. He refused to let me do it, even though he's been so good about it lately.
He was all over the place in his room for pajama time and then he didn't want to brush his teeth with me. We were in the bathroom and he purposefully scratched me. So I put him in his room with the door closed. He started throwing things at the door. I let him know that I was going to brush my teeth without him and he didn't seem to care, so I did.
My memory of what happened after that gets fuzzy. I do remember that he lost media time for today and tomorrow. Then he lost books. At one point I actually turned off the lights and held him on the bed tightly, but he was squirming and crying and said he really wanted to brush his teeth. So I brought him into the bathroom to brush, but he was so upset (and he wasn't going to get his app that he normally uses, re: media time) that he had trouble brushing. Somehow he did brush a bit and then he wanted books. When I said no, he kept turning the lights back on. So when Darius got home, he found me sitting outside LPs room on the floor and the lights still on in LPs room. It was now almost an hour and a half since the bath was over. When I went to check on him (I was sure he was asleep by now as I hadn't heard anything from the room in ages), he was just sitting on his bed staring at the door. He still demanded books and so I left him in there again and went to talk to Darius and take care of the cats. I was so angry and upset that I was almost in tears. I went back up and found him lying partially on the bed. So I turned off the lights, pulled him to me and held him. He cried and flailed and then I cried too because I was so upset and because at 8 months pregnant and with SPD, I can't/shouldn't be picking him up and hauling him around. With both of us crying and snuggling, he finally fell asleep snuggled against me.
Thankfully this morning and this evening/night were mostly better. We did let him know that if we started to have another night like last night, it was going to be a daddy and not a mommy night. We did have some trouble with him staying in his chair at dinner time, but things ran much smoother (or about as smooth as they always do).
I'm not really sure where all of this came from. I think some of it may be the normal 4/4½ year old boundary testing. Darius thinks it's partially because I let LP negotiate/push back some when I think it's a little thing and not worth arguing about, but to LP everything is a BIG thing so he can't tell the difference. And I'm sure some of it is the fact that I'm pregnant and there's going to be a baby in the house in (probably) less than six weeks. Whatever it was, it wasn't pleasant and hopefully times like this will be very few and far between.
For the last week or so. Little Prince has been upset about something or another every time we try to put on his shoes. Yesterday, after trying his favorite pair and not even getting anywhere with those, I pulled out the one size up shoes that we had in reserve. I put them on his feet, and guess what? He was super happy with them. Then I thought back and realized we bought the shoes he'd been wearing about six months ago…and kids feet grow a size almost every six months. So, I guess we're going shoe shopping this weekend. Good thing I got a coupon to Stride Rite in my email yesterday afternoon.
My mom is visiting for two weeks. Today she picked up Little Prince after his soccer practice at daycare and drove with him to my BIL's mother's house, which is about 3 hours away. It's his first time sleeping away from home without either mommy or daddy being there. It'll be our first night in the house without him. I'm sure we'll be a mess and he'll be fine.
I got a text about 30 min ago that they got there safely. I just got a dictated text about how the dog there follows everyone around and wants to play. I miss him already. How did people do this before texting?
I got an email this morning that almost made me cry with joy (possibly the pregnancy hormones helping here). It was from a mom of another little boy at Little Prince's school who just moved up into LP's class. She was checking if we'd be available for a playdate this afternoon. Apparently her little boy isn't very social, but was asking if LP could join him for their outing. Unfortunately with my mom coming into town today, it just isn't possible.
It made think about how sweet and outgoing my kid is. If anyone can get someone to come out of their shell, it's LP. Either that or it's the leadership aspect of his personality, where he just tells the other kids what to do all the time and they just seem to follow him. Either way, it's really nice to know that he has so many friends who want to play with him outside of school.
I seem to keep writing these posts later and later after his birthday…
The week before Little Prince's birthday we had a custom playscape by Playwood Playscapes installed in our backyard.
We decided to have the rocks delivered after it was constructed. We didn't realize just how many rocks it would be. We had to call in reinforcements to help us move them all.
LP turned four on May 28. At his wellness check the next week, he weighed in at just under 28lbs and about 36″. His doctor says that he looks perfect and his following his curve.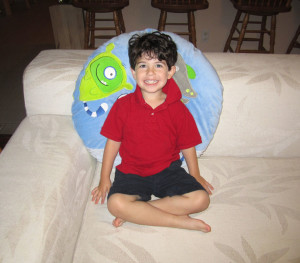 That day I brought pirate cupcakes to LP's daycare after naptime. They did this little ritual where they had him walk around the months of the year holding a globe and at the end of each year of his life, I got to tell a little about him. I also made a poster that was a treasure map that had one of the pictures of him in front of the monster pillow for just born through each year. It was a fun little celebration and by the end everyone had red teeth and lips from the icing.
That night Darius and I let him have another cupcake and gave him one of his presents.
On Saturday May 30, we had a Jake and the Never Land Pirates birthday party at our house. We invited his whole class and some of his friends who are still in Transition instead of Primary. But only kids that he's really grown up with and considered good friends showed. Which was probably better anyway.
We mostly just let them run around outside on the playscape for a while (it was threatening to rain in the morning, but thankfully it didn't). They convinced a lot of parents to push them on the swings.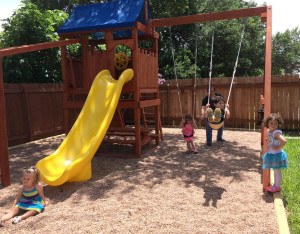 Eventually we called them all together and played a party game that my parents always set up at our parties. I hid the letters that spelled out "Happy Birthday DJ" around the downstairs and the kids had to go find them. I think they might still be a little young for the game, as they ripped some of the letters (tape is my friend) and they lost some interested before all the letters were found, but I think they still had fun with that.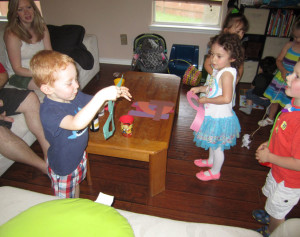 Then it was time for cake, candles and singing (I took video but my voice is horse and sounds like a dirge so I'm not posting it), and homemade ice cream that Darius made.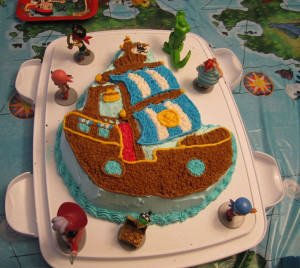 There were a few small meltdowns around that time/just after that point. Most of the children left by that point, but a few stayed while LP opened gifts. Then they left and we had a little bit of downtime before we went out to dinner with V, E, C, and A.
All-in-all, I'd say that LP had a great birthday and birthday party.

In case you couldn't tell from the image above, we're expecting again. I'm currently 12 weeks 2 days, with a 40-week mark of 10/24.
I set up a whole new blog for this pregnancy (cause I needed more place to write…), so you can find more details there.
Little Prince knows and is super excited to have a younger sibling.
Wow, long time, no posting in here. I guess I was just too busy this winter to make regular updates. I'm much more likely to post to Facebook, Instagram, and/or Tumblr these days.
If you had told me that two weeks ago would be the last time Little Prince would nurse, I'm not sure I would have believed you. For the past few months, LP kept telling me that when he moved up to the next level at daycare he would be big and not need mommy milk anymore. I kept reminding him of that and expecting that he would move up soon, but it didn't look like he was going to. I didn't expect to wean him before that, but it just sort of happened. We were down to just the evenings that I put him to bed (Monday, Wednesday, Thursday, and Saturday). I'd fully night weaned him ages ago. At about 3.5 I stopped nursing him while reading bedtime stories and only let him nurse after that. I bribed him with YouTube videos as a way of stopping the morning session. Not totally proud of that, but it worked.
By two weeks ago we were down to three minutes of "duck milk" per side right after books and before falling asleep (I'd set a timer and it would quack like a duck when it was time to stop). And I could tell there wasn't much milk left. In fact, it kind of hurt when he nursed now. On the night of Wednesday March 4, I wore a full shirt, instead of a nursing tank, to put him to sleep. He didn't ask for milk and I didn't offer. The next day happened to be a ice day and his daycare was closed. I bit the bullet and talked to him about how he was growing up and how there wasn't much mommy milk anymore and how it was hurting mommy a bit. I let him say good-bye to the milk and kiss each side. When he asked that evening, I reminded him that he wasn't having mommy milk anymore and let him say good-bye/kiss each side good-bye one more time. And that was that.
On Sunday we made cupcakes to celebrate him being fully weaned. We shared them with some of friends later in the week.
Since that Thursday, Little Prince has asked for mommy milk/duck milk a few times, but it's always been when he's been overtired and every time I remind him that he's done with the milk, he's okay with a snuggle instead.
Since they mentioned at Little Prince's Parent-Teacher's Night that we could come in and read to the kiddos right before their lunch time, I wanted to do it. So as soon as they put up the sign-up sheet, I signed up for the very first slot.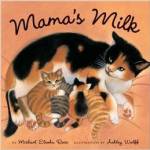 So today I showed up at LP's daycare around 11am. The kids were just coming in from outside and were all going to the potty and washing their hands. LP was super excited to see me. He took my hand and led me over to the rug where the teachers/adults sit and then went to sit at his place on the rug. I was really impressed with this because I thought he'd want to sit by me. Soon I was surrounded by almost 20 three-year-olds with their full attention focused on me. We read three books. LP had asked for Mama's Milk and Cinderella. I figured if I had to read Cinderella, then I was going to read The Paper Bag Princess too.
The kids seemed to like Mama's Milk. I made sure to name all of the animals and their babies and we all counted how many babies each one had. I did skip the facts page at the end since the pictures on that page are very small. But I did ask LP what color kangaroo milk is (it's pink!).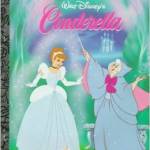 I think the kids were pretty familiar with the story of Cinderella. They seemed to like it. At least they were quiet while I read it, mostly.
I really enjoyed reading The Paper Bag Princess. Then again, I always enjoy reading that book. There's a girl in LP's class named Elizabeth. The very first line is "Elizabeth was a beautiful princess." When I said that, I then asked if anyone was named Elizabeth. She got so cute and shy when I called her out. I hope I didn't embarrass her. I got the kids involved in the story by having them help knock on the door and by breathing fire. It was super cute. And when I yelled "Hey Dragon," they all yelled it right after me. I think that LP's teacher really like the book. She said that she wouldn't get married to Ronald either.
After that I had about 5 minutes to kill until lunch time. The teachers asked me if I wanted to tell a story. So, with LP on my lap, I told the story of when he was only about 6 months old and picked out his Cthlooloo doll from the Dragon's Lair.
Unfortunately, when it was time for me to go, LP didn't want me to leave and had a total break down. Everyone else was waiting for him so they could start lunch. I'm sure as soon as I left, he was fine and probably at everything no problem.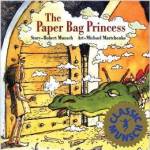 Things I learned for next time:
When they say they want you to read from 11-11:30, they mean it so bring a few extra books.
Having almost twenty pairs of three-year-old eyes on you is very nerve-wracking.
Making sure that you're holding their attention, that everyone can see the book, and that you are reading the book well is even more nerve-wracking.
Using the "I like the way so-in-so is sitting" works amazingly well for getting them all to sit down.
Prep kiddo more beforehand for the leaving after reading part.
Have one of the teachers take a picture.
I can't wait to do it again, but I'm going to be good and let other parents have a chance before I volunteer again.